Repairs, Upgrades & More....
Ask yourself one question...
Do you really have 3 hours to spend on the phone trying to talk with a technical support person?

We didn't think so....
This is where PC Technology can help....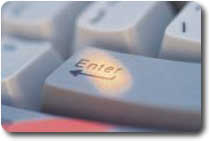 Whether it's a virus on your system or a broken laptop screen, you can count on us for fast and reliable repairs and upgrades. Here's some of the services we offer.
Server & Network infrastructure repairs

Desktop PC Repairs & Upgrades (We repair most major brands and home-built systems)

Laptop Repairs (Broken Screens, Bad Power Jacks, Defective Drives, Motherboard Repairs & More)

Printer Repairs (LaserJet, Inkjet, Thermal printers & HP Plotters )

Virus & Spyware on your system? (We kill them dead...)

PC Technology has been repairing computer systems since 1991. We have the knowledge and experience to fix your system fast.
We can even repair the systems that the neighbor's kid built (or tried to fix) (or was that your brother-in-law?) Don't worry we fix those too....
---